Stretch mark creams are very common to be seen on the market today. Once stretch marks start to appear and fully form, they start to bother you every time you look at yourself in the mirror. Once they come in to your life, they could be pretty difficult to get rid of. It might be for this reason that you would be on the lookout for stretch mark creams. Ideally, you would want to avoid these ugly marks in the first place by following stretch mark prevention tactics. But luckily, its not the end of the world. According to experts, you would definitely be able to benefit from applying these creams. By massaging, you would be able to stimulate the flow of blood in the area. Over time, you would definitely be able to see the stretch marks lightening.
So, if you are wondering about which ones to lookout for, refer to my stretch mark removal cream reviews below.
Mama Mio Goodbye Stretch Marks Cream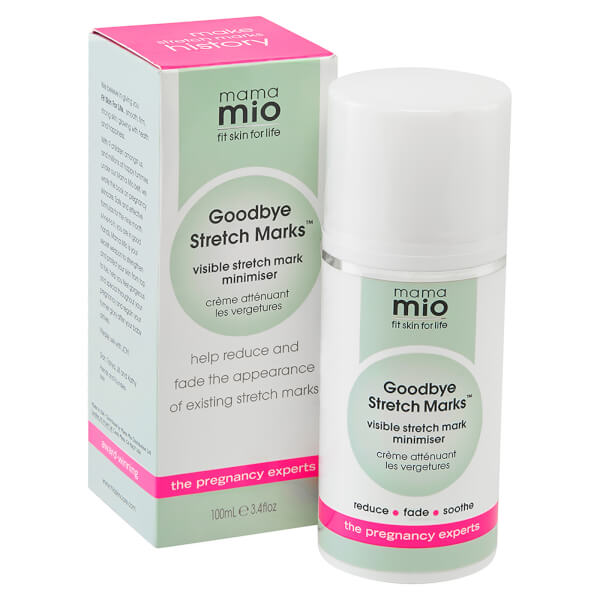 Known as the pregnancy experts, this would be one cream that you would be able to blindly depend upon. Rather than being specifically targeted to just pregnant women, almost anyone would be able to use it. Even though the instructions would read that you apply just a thin layer, we have found that you would have to apply slightly more than that. By using three times daily for four weeks, you would definitely be able to see a noticeable result. The best part is that this cream would glide on effortlessly and would have a light minty and uplifting scent. As a result, you would be able to smell good all day long. In terms of ingredients, you would find it to include sepicalm VG, fruit extract emblica which would help to lighten the skin tone, and matrixyl 3000 for stimulation of collagen.
Natura BisseEssential Shock Intense Dermarepair
You could also try out this cream for stretch mark removal. Being a Spanish company, you would find the texture of their creams to be quite good. This is because it would easily absorb in to your skin with a light scent and no residue. Make it part of your daily skincare routine by massaging it day and night. Over the course of a month, you would definitely be able to see the results. Other than all this, you would find this cream to be safe for use during the course of pregnancy. Even other than that, you would be able to use it for whenever stretch marks would appear.
ApothedermStretch Mark Cream
Found to be one of the strongest recommended creams on the marker, it would be advised that you do not use this cream during your pregnancy. This is because the SmartPeptide technology, which has now been patented, would include peptides whose main aim would be to smooth, build collagen, and brighten those areas where stretch marks have formed. You would be able to witness visible results within the course of two weeks. Within a month, you would be able to notice a visible reduction and improved texture of skin. Since you would find the texture to be slightly thick, you would have to rub it in thoroughly for the cream to be absorbed.
Here is a video of Apothederm Stretch Mark Cream review below for more information